Tips for Getting Traffic to Your Network Marketing Website
Network marketing is an art.
Anyone can learn this art and perfect it, but it requires effort and determination. It can prove to be a difficult thing if you do not use the right strategies. Today, developing a business as a network marketer requires you to brand yourself so that your potential leads can find it easy to identify you. This means that you establish online presence for your brand – creating a website where you can educate, interact and even close sales.
The major question is how to generate traffic to your network marketing website. The dilemma does not end there, because traffic is not everything you need. Instead, you need quality or relevant traffic to convert into leads. The following are tips on how to get quality traffic for leads to your site.
Proper SEO for Network Marketing
Search Engine Optimization is used today as a powerful marketing technique. It is one of the most important tools a network marketer should use to generate potential leads to their websites. It all begins with the right keywords for your marketing website. Analyze keyword competition in your niche while doing keyword research to ensure that the keyword you choose will give you an advantage on search engines.
Get an expert to optimize your site for the particular keyword or keywords you are targeting so that your website can rank high on search engine results. Organic traffic is traffic that comes from the queries performed on search engines. You stand a better chance to get potential or relevant traffic to your site with proper SEO practices.
Article Marketing for Network Marketing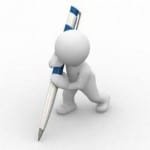 They say content is king and it is true. People search for information on the internet before buying what they are looking for. Therefore, if you want to get traffic to your network marketing website, provide the relevant content about your business.
One of the most recommended ways of generating traffic to a business website is by use of article submissions to article directories. Write high quality content in your niche and submit the articles to high-ranking article directories. You can use these articles to promote your website in the resource box or bio section. The backlinks you create to your website will help in generating potential leads to your website's landing pages.
Backlinks are also used for SEO. The more backlinks you create for your business website, the better your page rank on search engines such as Google, Yahoo and Bing.
Join Forums
Success in network marketing requires one to be aggressive and innovative in everything they do. Always look out for opportunities to get leads to your network. Where to find potential leads is your major concern. This is how forums kick in.
Search for forums that are relevant to your niche, join them and start using them as a place to harvest traffic to your website. For you to use forums successfully, brand yourself into a resource and not just a marketer. Make your contributions educative, relevant and valuable while letting the marketing part come last. People will come running to your network marketing website if you build authority for yourself in your niche.
Comment Below
If you enjoyed this post please share it on the left side (give it a Facebook Like, Tweet-it and give it a Google+1) and add your comments below. I will continue to provide you will information that can help you grow your business online.
---
PS: If Your Upline Does Not Have A Step-By-Step Blueprint For Success, Check This Out (Unless You Already Have Too Many Leads) – Click Here For Instant Access!